How Do I List My Service?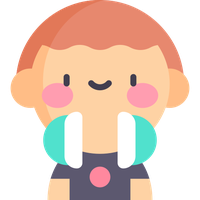 Walnut Admin , Jun 22, 2021
Welcome to Walnut Education. This article will show you how to list your services so students can reach and order from you.
Create an account
Starting from the home page, click on the Switch to Consultant link on the navigation bar. Then click on the Consultant Sign Up button.
Fill in basic information
Once you have confirmed your email address, you should be brought back to sign up form flow. The following information is required.
Basic profile.

Your basic information including name, location, birthday. A clear profile picture is very important to leave a great impression to your profile visitors.

Academic record

. Enter all your post-secondary education records. Enter consulting certificates in the Licenses & Certificate form below.

Consultant specialties

. Fill out the Languages you can speak and your specialized school and major categories. Students can filter consultants based on the entries of this field.

Work experience

. Enter all your work experiences related to education consulting. Experienced college consultants have large data on students' backgrounds and their application outcomes therefore can build a more accurate predictive model for students. Students can search consultants based on the entries of this field.

Accepted Applications

. Add the accepted applications you have helped students received, or you have received for your own application. This not only demonstrates your achievements but also your knowledge about certain schools and majors. Students can search consultants based on the entries of this field.
Optimize your profile
A comprehensive profile with elaborated details can make your profile stand out.
Multimedia.

Slide images and videos can make your profile more eye-catching. Create a video on other platforms and embed them here.
For example: a share link of aYoutube video is like this https://youtu.be/RmZaR5kMpGk, RmZaR5kMpGk is the ID of the video. You can put the following url in the Video field of our multimedia form: https://www.youtube.com/embed/RmZaR5kMpGk. It will display properly on your profile like below.
Introduction

. Write about the highlights and experiences in your consulting career here. This will be displayed on the consultant list. Students can search consultants based on the entries of this field.

Website and Social Media

. Creating contents such as blogs on your own website and other social media platforms demonstrate your expertise in the area. Rating and reviews platforms like Yelp and Google are also helpful.

Licenses & Certificate.

Enter your certificates related to education consulting services.

Q&A.

You may use this section to provide answers to some of your most frequently asked questions.

Blogs

. Write blogs to share your knowledge or tips with the community.
Create service packages
Create as many service packages as you want to let students order your services.
You have the option to get paid either by package (Regular) or hour by selecting the package fee type.
Regular Package
Example regular package
If you choose to get paid by regular package, students make the full payment upfront to Walnut and you will receive payment step by step. By moving the majority of your fees to the initial steps you will be paid faster. In comparison, moving the fees to the later steps may invite more customers to purchase your service.
Package Name

. A name to identify the service.

Description

. Describe how do you want to do the service.

Degrees.

Which degrees this package will help students to apply.

Available Terms.

What terms are this service package applicable for. Keep in mind that your fees may be higher for future terms as the duration is longer.

Enrollment Type.

Indicate if this service is for standard enrollment or transfer enrollment.

Number of Schools

. How many schools you will help students to apply for or how many essays you will help students brainstorm or edit. Put a very large number if you don't have a limit on this item.

Service items and fees

. The service package can have multiple service items. You will be paid after the completion of each item.

The delivery dates and conditions

help students understand when the work will be done.
When a service type is selected, you are expected to complete the work according to what is described in the Service Types.
You should also meet your promise indicated in the delivery days. Failure to complete the work within the promised timeframe can affect a student's application process. Students may request an order cancellation or submit a complaint to Walnut.
Hourly Package
Example hourly package
Different from a full package, an hourly package has a total fee instead of fees for each item and a scope of topics instead of service items. Students will expect to receive consultations from the topics included in the scope. You can specify the topic for each hour when reviewing an order request. After the first hour is completed, students can buy another hour of your service by ordering the same package again.
How do we charge
There is no fee to post your service and we don't charge on students' side. We charge a 10% platform fee for each payout you receive. We use this fund to find more customers, improve our site and provide customer support for you.
How students find my profile
Your profile can be seen by students when you have at least one published service package. You can review how your profile looks to the public by visiting your profile URL when signed out. It is also highly recommended to read How Students Find Consultants.
Promote your services
At walnut, we take care of the marketing for you, so you can focus on helping students. As you finish more services, get more positive reviews and accepted applications, your profile will be ranked higher in our list automatically.