Consultant Practice Guide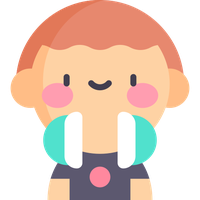 Walnut Admin , Jun 22, 2021
To create a pleasant application experience and reach the goals of students, we suggest consultants follow this guidelines when providing services:
Should do
Consultants should know what they can and can not do. In case of providing suggestions to students, they should be candid about what they know.
Consultants should select a school list based on strength, interests and needs of the student.
Consultants should recommend and make suggestions instead of imposing ideas on the student and guardians.
When communicating with students and families, consultants should act with respect.
Consultant should pursue improving their knowledge in college education by visiting campus, attending conferences, and continuing study.
Consultants should be familiar with the state and federal laws.
Should NOT do
Consultants should not discriminate against age, race, gender, sexual orientation, language, religion, ethnicity, disability, national origin or socioeconomic status.
Consultants should not urge students to take on unwanted extracurricular activities.
Consultants should not tamper students' authentic selves or make it harder for admission officers to truly understand the students.
Consultants should not write recommendation letters for students.
Consultants should not write essays for students.
Consultants should not fill in the application forms for students.
Consultants should not contact college admission officers to advocate for students.
Consultants should not promote a school or program based on personal interests or relationship with the school or program. Such personal interests could be compensation and such relationships could be employment. If working for schools or programs, consultants should disclose the extent and nature of that relationship.