WHAT IS BEHIND A SUCCESSFUL TEEN? SIMPLE – A UNITED PARENT!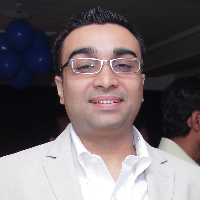 Satyam Khanna , May 29, 2021
Covid 19 compelled teenagers to spend more time with parents, schools were shut, outings were limited, isolation was prominent but this should have given more time for parents to interact with their teens, this period should have been an opportunity to connect, discuss, reason and build upon a child's future! Some parents console themselves that their child is not able to have any activity, no social life (apart from e-life), so they are anyhow not cheerful and hence cannot indulge in any sort of planning let alone 10 minutes talk.
Some teenager just won't listen or respond to their parents, how can parents really fulfil their parenting responsibilities, when there
is just no communication at all? Irritation, Anxiety, stubbornness, pride, over-confidence, being lazy, not sticking to a healthy diet, being hyper, unproductive behavior and above all COMMUNICATION GAP is what many parents and teenagers struggle to overcome. So what could be
some factors which might widen the communication gap?
A. THE BLAME GAME:
Teen BLAME Parents and Parents BLAME Teen! Heck – Parent BLAME each other….Grandparents also get a piece of it at times…..It is very common for Parent to GIVE UP on their teens, setting aside couple differences and UNITING in their thought process will DEVLOP CHANNELS OF COMMUNICATION with their TEEN!
B. UNENDING PARENT'S PETTY FIGHTS:
It is common for parents to argue, when a common ground is not achieved by parents and they are not able to work out their differences, the child learns and learn well from a young age, petty fights are not rare, they become part of the daily lifestyle. Teen at times may respond on a serious topic in a petty fight tone!
C. MOTHER'S FEAR & ANXIETY:
If my child does not get good grades, does not do well, what will the society feel? What will relatives say? He has to generate a good name for himself, if this is not achieved then nothing is accomplished. Concerns with mothers can be so high that all they talk to their teens is on the topic of academics, success, life skills and examples of other kids.
D. FATHER HAS NO TIME:
Factory, finances, liabilities, banking, notices, wages, expenses, meetings……….no time at all to get involved as the burden of lively
hood is on father's shoulder. Great Excuse!
E. THE UNHEALTHY FOOD – (Mr. Zoomato & Mr. Swiggy):
The hyper food factories, available at low cost, a click away, out goes healthy food from kitchen, when the body is busy digesting adulterated unhealthy food, then what time will the mind have for any discussions on building relationship and working towards quality communications.
F: THE UNKNOWN TEEN PROBLEM:
No one knows what it is, but this unknown is the reason why the child HATES his family members, specially the mom!
Parents are the first level Counselor, in a busy and noisy data driven world, they cannot afford to be uninformed, building up communication is the best way to counsel any child, but this can be effectively achieved when done as a team.